WE'RE DOING A WEBINAR…
We know it has been tricky getting in to see us here at Windsor Psychology… So we've decided to bring a bit of Windsor to you!!!
Welcome to our new initiative called Windsor@Home.
We'll offer a bit of what we do at Windsor Child & Adolescent Psychology to those who would like to access our services but can't at the moment. Our first webinar on 5 April will be about helping your children manage anxiety. The link to register is here:
Get in touch if you have any questions, tell your friends and we'll see you there!
A 90 Minute Event with a Presentation and Q&A Time for Parent with Children who Struggle with Anxiety and Worry
5 April 2022 7:30 – 9:00 pm
$45 AUD
Here is What You'll Learn
Is it a worry? A phobia? An overreaction to a minor inconvenience? We hear the word anxiety tossed around so often these days but is it worth all the attention that it's getting?
We'll help you navigate the ins and outs of what anxiety is…. and what it isn't.
What are the Best Ways to Help My Child Manage Their Anxiety?
Each child is unique and responds differently to therapeutic intervention. At Windsor Child & Adolescent Psychology, we use research-based strategies to help our clients manage anxiety. We'll share some of our most effective tools with you to help you to build your toolbox at home.
Not all anxiety is bad. In fact, we need it to survive! But sometimes it works overtime and that's when we run into problems. We'll answer common questions like,
What is the difference between anxiety and worry?

What is a panic attack and what do I do if I have one?

Why does anxiety seem so much more common these days?
We'll take a closer look at the many ways anxiety directs our thoughts in helpful and not so helpful ways.
Validating Your Child's Experience
You've always just managed and coddling your child is only going to make things worse so shouldn't they just push through the worry? Wouldn't it be better if we just avoided the person, place or thing that's causing the anxiety until it goes away? Often it's difficult to know how to best support our kids when they feel anxious. We'll provide you with resources that help validate what's going on for your child and equip them to shift towards healthy ways of coping with anxiety.
How Do I Know When Anxiety is Becoming a Problem for My Child?
When is it time to get some support for my child? Young people are resilient and can manage everyday stressors surprisingly well. It is when anxiety starts to impact a person's ability to participate in activities that they normally enjoy or need to do for their wellbeing that it needs closer attention. We'll help you recognise when it might be time to get some help for your family.
Building Long Term Resilience and Support
At Windsor Psychology, our goal is to equip our clients with strategies that will support them in managing their mental health now and throughout their lives. While it may be difficult to access in-person sessions with our team of highly qualified and experienced practitioners at the moment, we are committed to providing support for our clients through webinars, online resources and community mental health organisations.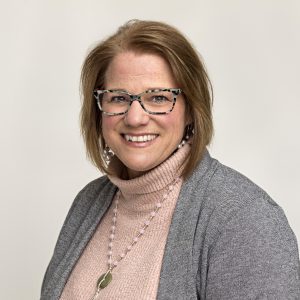 About Maria Conway
Maria is a Child & Adolescent Therapist with 20 years experience working with children and families. She completed her Bachelor of Arts (Psychology) in her home state of New York, followed by her Master of Counselling at Christian Heritage College. Maria has previously worked in both school and private practice settings.
Maria provides counselling therapy to children, adolescents and their families around a range of issues including anxiety, depression, grief & loss, identity, self-esteem and improving family relationships.
Maria has a passion for working together with young people and their families to initiate positive change and improve relationships.